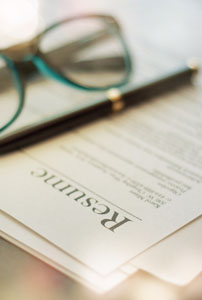 Are you looking for a new job?
So are 9.6 million other people.
(Not to mention the 80% of people with jobs who are looking, too.)
Your resume needs to do one thing – get you noticed. To make the cut in today's ultra-competitive job market, your experience and accomplishments need to stand out in a way that unequivocally sets you apart from your competition – within 6 seconds – which is the average time a recruiter will spend reviewing your resume.
Collaborating with the right professional resume writer can make all the difference in achieving success in your job search. At Resume Preferred, we go above and beyond to provide you with exceptional, high-touch service and top-quality career documents. We pride ourselves on our ability to articulately present your work history and achievements in a way that gets you the attention you deserve.
What can you expect when you partner with Resume Preferred?
A highly personalized, one-on-one approach
A completely accessible, knowledgeable and collaborative partner
A winning writing strategy
A passionate commitment to excellence
A customized, high-impact resume that gets you noticed
Not all resumes are created equal. Hiring managers want to know what you have done and what you can do for them. An effective resume will present your past, with a clear focus on your future. Simply listing your positions held and job responsibilities will not get you noticed. (That's what everyone else is doing.) We work with you to ensure your resume is crafted in a deliberate way, backed by a writing style and strategy that will compel hiring managers to take action.
At Resume Preferred, we work one-on-one with recent college graduates/junior professionals, experienced professionals and accomplished managers to develop powerful, take-action resumes, cover letters, bios and LinkedIn profiles. We uniquely highlight and convey your accomplishments and experience in a succinct writing style to create a resume preferred by hiring managers.
You've put time and effort into building your career. Your resume deserves the same attention.
Interested in working together? Give me a call at +1 (415) 596-4160 or send me an email at robin@resumepreferred.com to schedule a 15-20 minute introductory call. This is a complimentary consultation where we can discuss your current situation, target role and next steps. If you are an executive in need of resume writing assistance, please contact Amy Phillip, Owner & Certified Resume Writer of our parent company, Career Certain, Inc.
"Opportunities don't happen, you create them." – Chris Grosser