A CONVERSATION WITH ROBIN KELLEY
Through Resume Preferred, Robin Kelley provides professional resume and career document writing services. Whether you'd like to take a step up or make a lateral move, Resume Preferred will help you uncover your differentiators, communicate your unique story, and position yourself for career advancement.
Q: Robin, as a professional resume writer and career advisor, how do you help your clients achieve their career objectives?
Robin: I work with my clients on three main areas: identifying their differentiators, clarifying their experience, and determining their greatest success stories. The goal is to elevate their career narrative and help them present themselves as the clear candidate of choice.
Q: How do you provide differentiated value to your clients?
Robin: My clients tell me that they derive as much value from my process as they do from their career document deliverables. Tangible takeaways include a professional resume—optimized for ATS (Applicant Tracking System) scans—but through our collaborative, thought-provoking process, my clients are better able to articulate their key strengths and successes, and effectively position themselves for targeted next steps. With Resume Preferred, it's about the value for the cost. Aside from the deliverables, I'm performing an advisory service. I provide an experienced, objective perspective and personalized, one-on-one attention. Ultimately, I am writing your resume from scratch after a collaborative process—not editing your current resume.
Q: Speaking of which: can you work with an existing resume? To finesse it?
Robin: That existing resume tends to be a ball and chain we have had since we graduated from college. You cannot open your resume, add the newest job, change the margins to make everything fit and expect to obtain fantastic results. Editing an existing resume that you've used for years won't yield the same results. There comes a point in time when you need to take a step back to assess your career history and accomplishments to tell your story in a more differentiated, sophisticated way.
Q: Considering you're based in San Francisco, you must work with a lot of clients in technology?
Robin: I do, but I view myself more as a resume generalist with my clients working for small, mid-sized and large corporations across almost all industries, including Financial Services, Technology, eCommerce, Retail, Hospitality, Healthcare, Biotech, Manufacturing, Event Planning, Real Estate, Consulting, Engineering, Media, and Logistics. They work in many different functions within those industries, too, like Sales & Business Development, Marketing, Communications, Operations, HR, Finance & Accounting, Legal, IT, Customer Service, Product Development & Management, Project Management, and Administrative Services.
Q: What about their job level?
Robin: My clients generally serve in some type of leadership capacity, whether managing teams, processes or projects, or operate as an individual contributor. Their titles tend to include qualifiers such as VP, Director, Manager, Analyst, Associate, Coordinator, Specialist, or Planner. I also work with a lot of people who are looking to make the transition from individual contributor to team leader.
Q: What about executives? Do you work with them?
Robin: My business partner, Amy Phillip, specializes in working with executives—senior enterprise leaders or functional heads.
Q: It sounds like your clients run the gamut of industries, functions, and non-executive career levels. What else do they have in common?
Robin: Most of my clients are located in either the San Francisco Bay Area or New York City area. They're intelligent, accomplished professionals—strong candidates with solid experience. They are at a point where they are thinking about their careers more strategically than they had in the past and they are ready to take a targeted next step, either a lateral move or a step-up—in both position and salary.
Q: I know you read a lot of resumes. Are there any issues you see repeatedly?
Robin: Resumes I see are far too focused on responsibilities and not on impact and accomplishments. They tend to read like job descriptions. Plus, they often include content that is no longer relevant. Employers are primarily interested in the last 7-10 years of your work history and what's most relevant to them. What you don't include on your resume is as important as what you do include.
Q: "What you don't include on your resume is as important as what you do include." I like that!
Robin: As I mentioned, my clients not only derive value from the final career document products but also from the collaborative process of reflecting on their career history and aspirations. When they internalize why we have opted to remove—and retain—specific resume content, they become able to communicate more authentically and differentiate themselves in a crowded and competitive marketplace. Let me put it another way: many of my clients are extremely knowledgeable about salary ranges for positions within their industries. They will say, "Robin, I should be making $150,000." I will then ask them to look—really look—at their resume and tell me if they think it's a $150,000 resume. $150,000 resumes focus on the impact you will make on the business, not on the fact that you responded to sales inquiries.
Q: How important is LinkedIn to the job search process?
Robin: Candidates absolutely need a strategic LinkedIn profile today. LinkedIn is where employers go after your resume piques their interest and is the tool recruiters and hiring managers use to identify qualified candidates. It's the world's candidate database and you need to ensure you have a strong professional presence and that means developing complementary content that paints a fuller picture of who you are and what you have to offer, and not simply cutting and pasting your resume into LinkedIn.
Q: I like the tagline in your logo: "Know your value. Show your worth." What does it mean to you?
Robin: Thanks. Many of us have a good idea of what we bring to the table but don't necessarily know how to demonstrate it. So, we know our value, but need to show potential employers our worth via our resume. Many of my clients know what they have accomplished and have a good sense of what they should be earning, but they do not know how to communicate their unique career story and position themselves for career advancement.
Q: What do your clients want, ultimately?
Robin: They want to be happy. Work is a huge part of all of our lives, and we all need to be recognized, appreciated, and have our compensation aligned with our accomplishments.
---
If you're an executive seeking to capture and convey your value in the marketplace—and achieve the next level of career success—contact Amy Phillip, Leadership Career Consultant and Principal of Resume Preferred's parent company, Career Certain.
BIOGRAPHY

As a professional resume writer and career advisor, Robin Kelley has been helping her clients achieve the next level of career success since 2010. Through Resume Preferred, Robin will work closely with you to uncover your strengths and unique selling points, clarify your roles and responsibilities, and determine your greatest success stories—resulting in a compelling career narrative and career document package.
Based in the vigorous job market of the San Francisco Bay Area, Robin is steeped in current professional branding, hiring and communication trends, including candidate sourcing and selection, ATS (Applicant Tracking System) strategy, and accomplishment-based storytelling techniques.
Robin's clients cite her highly personalized, collaborative and responsive approach—as well as her ability to help them work through career narrative challenges—as value-add benefits to working with Resume Preferred.
Prior to Resume Preferred, Robin's corporate career spanned more than 15 years working for companies such as GE and Whole Foods as well as leading San Francisco-based recruiting firms. An accomplished business writer, her responsibilities as an Investor Relations Manager included writing corporate annual reports, press releases, newsletters, website content, sales and marketing collateral, and financial reports. As a highly respected recruiter, she sourced and screened candidates for notable technology, media, and financial services clients, such as Yahoo!, Netflix and Barclays.
Learn more about Robin's Services and Fees, or contact Robin at 415-596-4160 or robin@resumepreferred.com to schedule a complimentary 20-minute phone call to discuss your needs.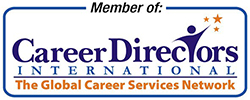 If you're an executive seeking to capture and convey your value in the marketplace—and achieve the next level of career success—contact Amy Phillip, Leadership Career Consultant and Principal of Resume Preferred's parent company, Career Certain.
---
CLIENT PRAISE
"With much thanks to your talents, I have accepted a senior role here in Seattle, specifically focused on M&A and AWS Architecture. Thanks to your LinkedIn profile work, they recognized I could be a switch hitter and lead both business and technology! Instead of 'Chasing the Dream,' I am now, finally after the year from hell, 'Living the Dream!'"
Brian | Vice President | Technology Industry
"First off, can I just say…Wow! This looks amazing. It's so much more professional than what I had before. I'd hire me with this resume! Thank you so much!"
Sara | Marketing Manager | Specialty Food Industry
---